Overview
The Camley Street and St. Pancras Way area is seeing a number of changes happening. Several development proposals are likely to come forward in the near future including development of sites for new homes, employment spaces and health facilities.
Camden Council has therefore pepared draft planning guidance for the area around Camley Street and St Pancras Way.
The draft guidance sets out some key planning objectives and design principles to help shape, influence and guide future development proposals in the area. This will help to ensure that changes in the area takes place in an integrated, inclusive and sustainable way and can deliver positive benefits and improvements to make the area even better for the local community.
The Council is running a public consultation on the draft Canalside to Camley Street Supplementary Planning Document and we want to hear your views to help shape the future of this area. The public consultation is now open and will run until Friday 25 September 2020.
The consultation is open to local residents, businesses, workers, community groups and anyone else who has an interest in the area.
Map of the Draft Canalside to Camley Street Supplementary Planning Document area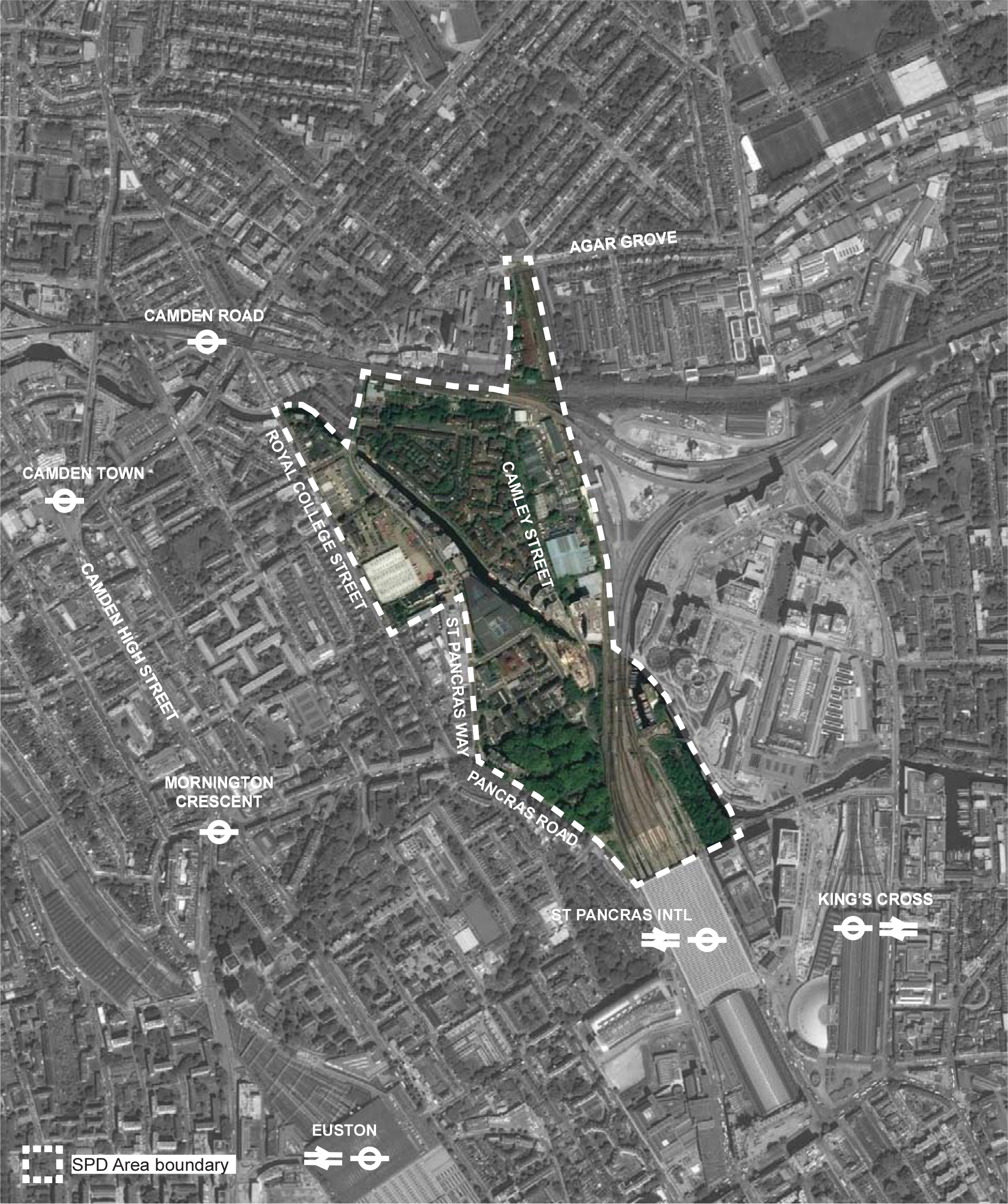 Give us your views
You might live, work or come to visit the area. You might be involved in a local community group, use local facilities or walk or cycle through the area. Whatever your connection or interest, the Council wants to hear your views about the area of the borough covered by the document, particularly about its character and appearance, getting around and the quality of places, and our approach.
Find out more, view the draft document and give us your feedback by visiting our consultation pages at Commonplace via the link below:
You can also find out more on our website at www.camden.gov.uk/canalsidetocamley or email responses to regenerationandplace@camden.gov.uk
Need assistance, have a question or want to join our mailing list to be kept informed?
If you have any questions, want any further information or want to be kept informed by joining our mailing list email us at: regenerationandplace@camden.gov.uk or call 020 7974 4703.
What happens next?
Responses to the consultation will be considered to help us update and revise a final version of the draft Canalside to Camley Street document, which the Council is intending to adopt as a Supplementary Planning Document in early 2021.
A consultation feedback summary of the responses will also be prepared and published on the Council's website.