Overview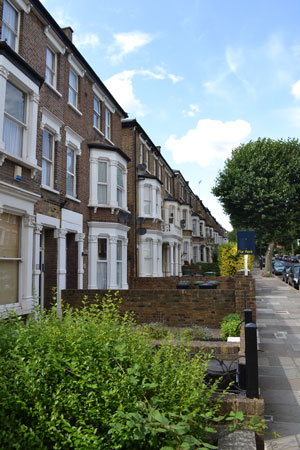 This survey was open from 4th September to the 28th November and is now being extended to focus on hearing the views of residents and businesses in areas around Camden. If you have already responded, your view has been captured and there is no need to respond again. We are also keen to hear from Camden residents, landlords and other interested groups who have yet to respond.
Camden sits at the heart of the world's most vibrant city and as such is a popular place to live. With house prices beyond the reach of many, the number of households renting privately has grown rapidly in recent years and even poor quality accommodation can be rented out easily.  We believe all our residents deserve access to a decent quality place to live, but, in a recent online survey, less than half of private renters in Camden said they are satisfied with the overall quality of their home.
Currently, Camden licenses 300 Houses and Flats in Multiple Occupation (HMOs).  An HMO is a property shared by three or more persons from more than one household. At the moment, we only license larger HMOs (three or more storeys high with five or more occupants).
Good quality HMOs can provide a decent and affordable place for Camden residents to live. With rising rents, an increasing number of renters are having to share properties in a variety of ways, for example shared flats and houses, bedsits and small studios. However, the Council is aware that this accommodation can be badly managed causing problems for the occupants as well as those living nearby.
Earlier this year, our environmental health professionals visited 391 HMOs that do not fall under the current licensing scheme.  They found that 40% appeared to be poorly or very poorly managed. They also found that two in five (44%) of properties had at least one serious or other health and safety hazard.
We propose to introduce a licensing scheme for a greater number and type of HMOs across the whole of the borough. The scheme will help us work together with landlords to make sure that homes are safe and well managed. We want to know what you think.
Before completing our survey, we recommend, as a minimum, that you read our proposal summary below. You may also wish to read all the supplementary information for a full understanding of why we think the scheme is a good idea for Camden and how we propose the scheme would operate in practice.
If you prefer, you may send a written response to the consultation to hsu@camden.gov.uk