Overview
We would like your views on CA-L, Kentish Town (West) Controlled Parking Zone (CPZ) hours of operation and the Healthy Streets improvements you might like to see in your area, such as electric vehicle charge points and bike hangars.
As parking controls and other healthy streets improvements can affect anybody living in or visiting an area, we are seeking the views of everyone who may be impacted by any changes – whether or not you own a car.
The options in this consultation will apply to the single yellow lines as well as the parking bays (e.g. resident, permit and paid for parking bays). The area covered by CPZ CA-L and its hours of control are shown below.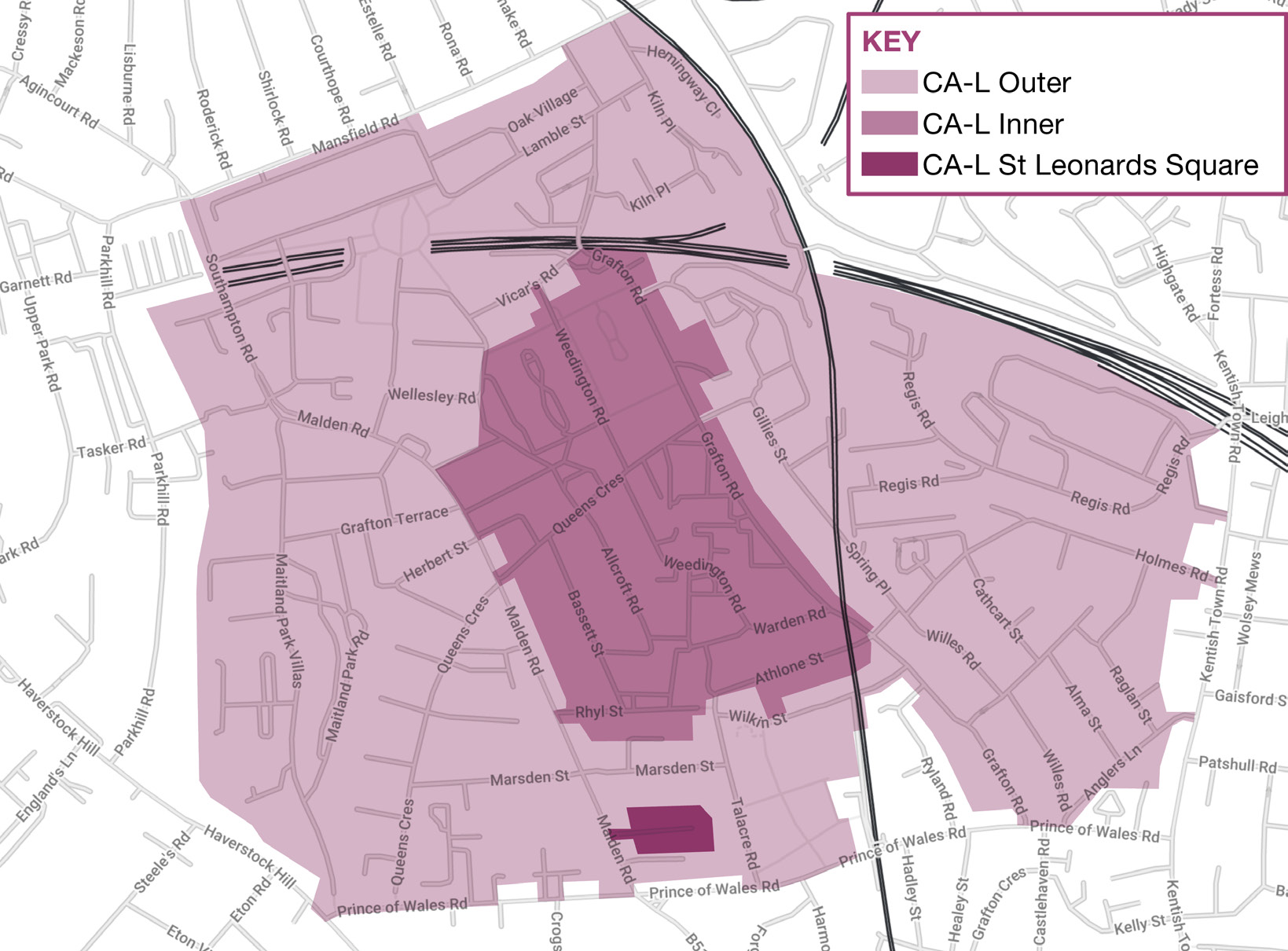 Want to chat to us? 
As part of this consultation we are hosting an online drop in session on Thursday 25th May, 1st June, 8th June and 15th June between 10am and 3 pm.  Click here to book your 10 minute slot. 
Haddii aad rabto nuqulka qoraalkan oo ku qoran luqaddaada nagala soo xiriir 020 7974 4444 ama iimayl noogu soo dir safetravel@camden.gov.uk
আপনি যদি আপনার নিজের ভাষাতে এই উপকরণের একটি কপি পেতে চান, সেক্ষেত্রে আমাদের সাথে 020 7974 4444 নম্বরে যোগাযোগ করুন বা safetravel@camden.gov.uk আইডিতে ই-মেল করুন।
إذا كنت ترغب في الحصول على نسخة من هذه المادة بلغتك، يُرجى التواصل معنا على الرقم 020 4797 4444  أو البريد الإلكتروني safetravel@camden.gov.uk 
Large print version of the paper booklet / Easy read format are available on request from safetravel@camden.gov.uk
Why your views matter
We are reviewing CA-L CPZ to make sure that its hours of control are in line with our policies and the views of our stakeholders, including residents and businesses. Some of those who have responded to previous and recent Safe & Healthy Streets consultations in the area have reported finding it difficult to park in CA-L: Inner because of its short hours of control (Mon – Fri, 9:00 – 11:00) which allow non – permit holders to park outside of those times, for free.  A number of these respondents have requested longer hours of control to be introduced to address this due to concerns that some visitors are using the parking spaces which are uncontrolled from 11:00 onwards to "park and ride", continuing their journeys by public transport or shared mobility.
Additionally, in 2019, we carried out a study of all of the CPZs in Camden to determine how their reviews should be prioritised to contribute to meeting objectives of the Camden Transport Strategy 2019-41. The study also identified issues in our CPZs and recommended hours of operation to address them. For CA-L, the study recommended extending the current parking controls in the entire CPZ to between 8:00 and 19:30 from Monday to Friday which is one of the options we are consulting on.
This is to address issues of poor air quality and to account for the further housing growth planned for the area which may generate some additional parking pressures through visitor, freight and servicing trips.
We are also using the opportunity of this review to find out if you wish to have further, secure on-street bicycle parking (bike hangar) and electric vehicle charge points on your street. This is to help facilitate a switch to more sustainable travel and less polluting vehicles, in line with the Camden Transport Strategy. The images below show examples of electric vehicle charge points and bike hangars found in the borough.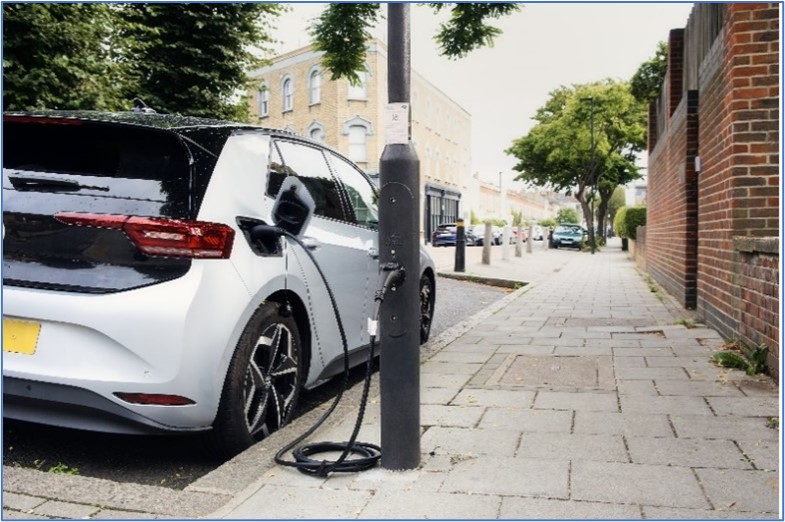 An Ubitricity lamp column charge point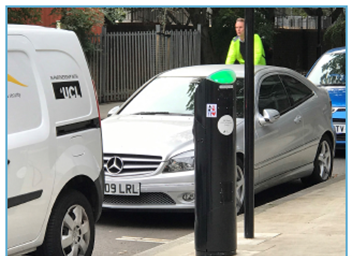 A Source London charge point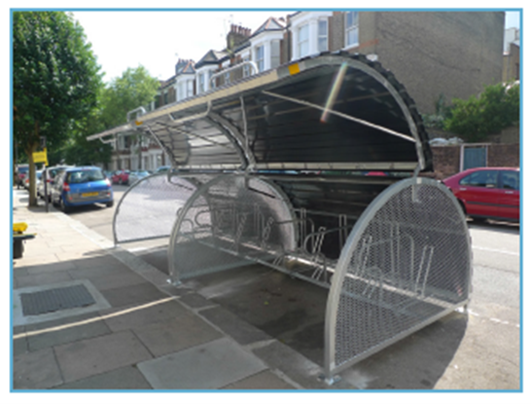 Example of a bike hangar
When the consultation is concluded, a report detailing its outcome and recommendations will be submitted to the Cabinet Member for a Sustainable Camden for a decision. If any changes are recommended and approved by the Cabinet Member, a statutory consultation would be undertaken in Summer 2023. The changes would be advertised in local newspapers and a letter would be sent to all postal addresses in the CPZ. Any responses received to the statutory consultation would be considered by the Director of Environment and Sustainability prior to making the final decision on whether to implement any changes.
If any changes are proposed to be implemented as a trial, objections during the statutory 6-month period of the trial would be carefully considered, alongside data, monitoring and engagement activities, as part of further decision making processes ahead of making any potential permanent changes.
Give us your views