Overview
The Covid-19 pandemic changed how people in Camden live, travel and work. We want our streets to have more safe space for everyone to walk and cycle, for children to get to and from school safely and healthily, for businesses to be able to flourish, to reduce carbon emissions from vehicles and for you to be breathing cleaner air.
We want to ensure that our streets support a strong recovery from the pandemic and provide a lasting legacy of greener, safer, healthier travel.
As 69% of households in Camden do not own a car and public transport use remains much lower than before the pandemic, we know that safe and easy walking, cycling and scooting routes are more important than ever. Supporting and encouraging those who are able to walk and cycle, by creating safer streets will ensure that there is more space available on public transport and on our roads for those who need it the most.
We want to help make streets safer and healthier across Camden. We know that the South Hampstead area has suffered from severe flooding so to make the area more resilient to future flooding we are proposing a number of changes.
Why your views matter
We want to hear from you on our ideas to make the area more resilient to flooding, improve biodiversity and the look and feel of this area. Our proposals include:
Adding new rain gardens - rain gardens capture and store rainwater, act as great local habitats for wildlife, and improve the look and feel of an area.

Adding around 18 new trees across the area

Removing the unsightly old phone boxes

Adding new places to sit, rest and enjoy

Adding cycle storage and parking for residents and visitors

Minor changes to loading and parking to facilitate the changes including:
Adding new trees and plants would create more areas which could soak up water during heavy rainfall. They would also contribute to improvements in air quality, improve local biodiversity by adding new habitats for nature and improve how the area looks and feels.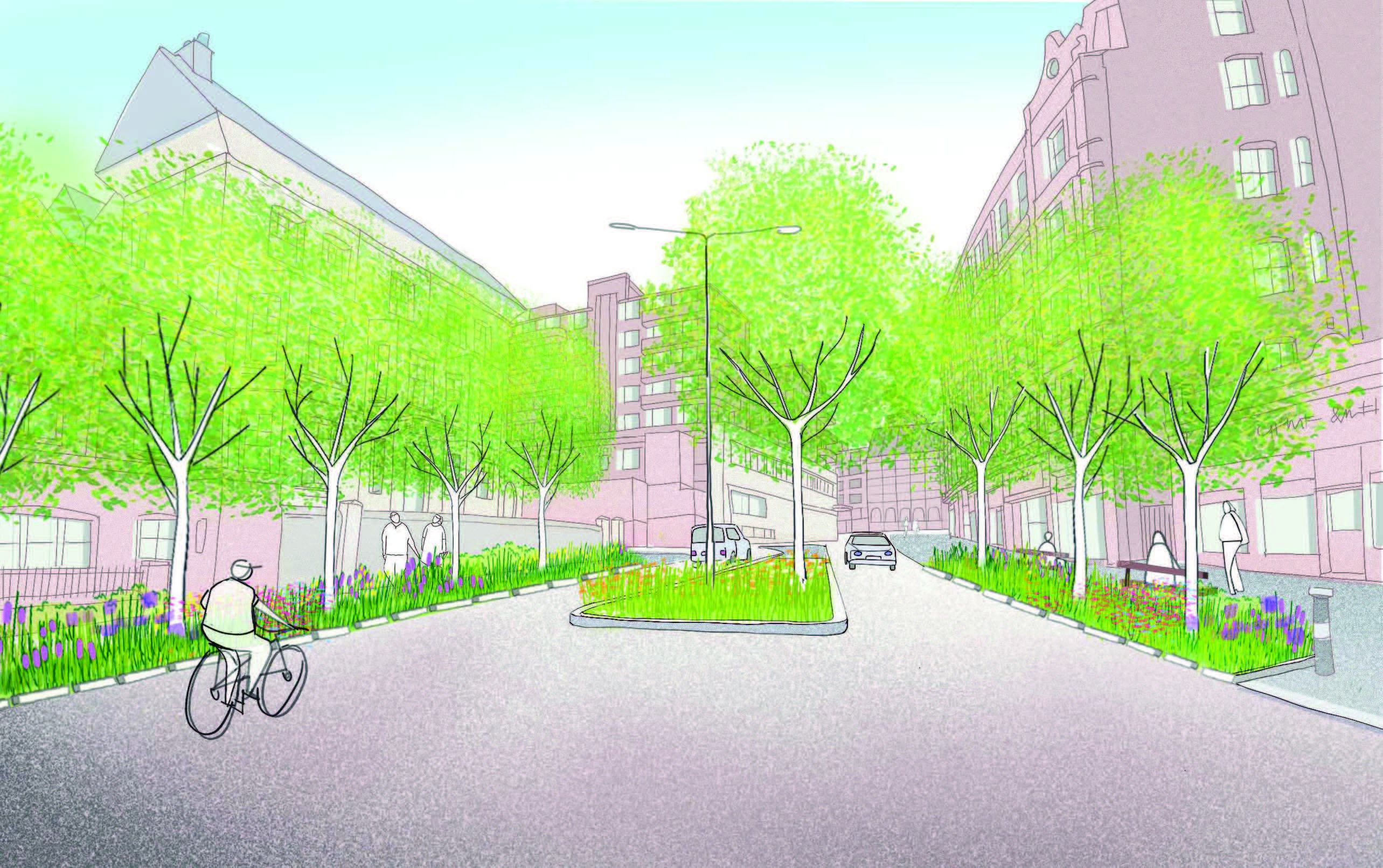 To view the plans and see more images like the ones above click on the links in the Related Section at the bottom of this page.
After the consultation, a decision report will be produced and published online via our website. Local residents and stakeholders will be notified of the outcome. The report will consider a broad range of information including officer observations, consultation responses, relevant policies, and other data/information.
Subject to the decision to make the scheme permanent, officers will continue to monitor the scheme and will consider additional measures if necessary. These will be progressed and publicly consulted on as part of a separate scheme.
For information on how we will use data collected from this consultation read our privacy statement: Data protection, privacy and cookies - Camden Council
Give us your views