Overview
We acknowledge that these are difficult times and the impact of the Coronavirus outbreak is of immediate concern to everyone. However, we are planning for the future and would like to hear from as many residents and community organisations as possible about improvements to Alf Barrett Playground to ensure that the design responds to community priorities.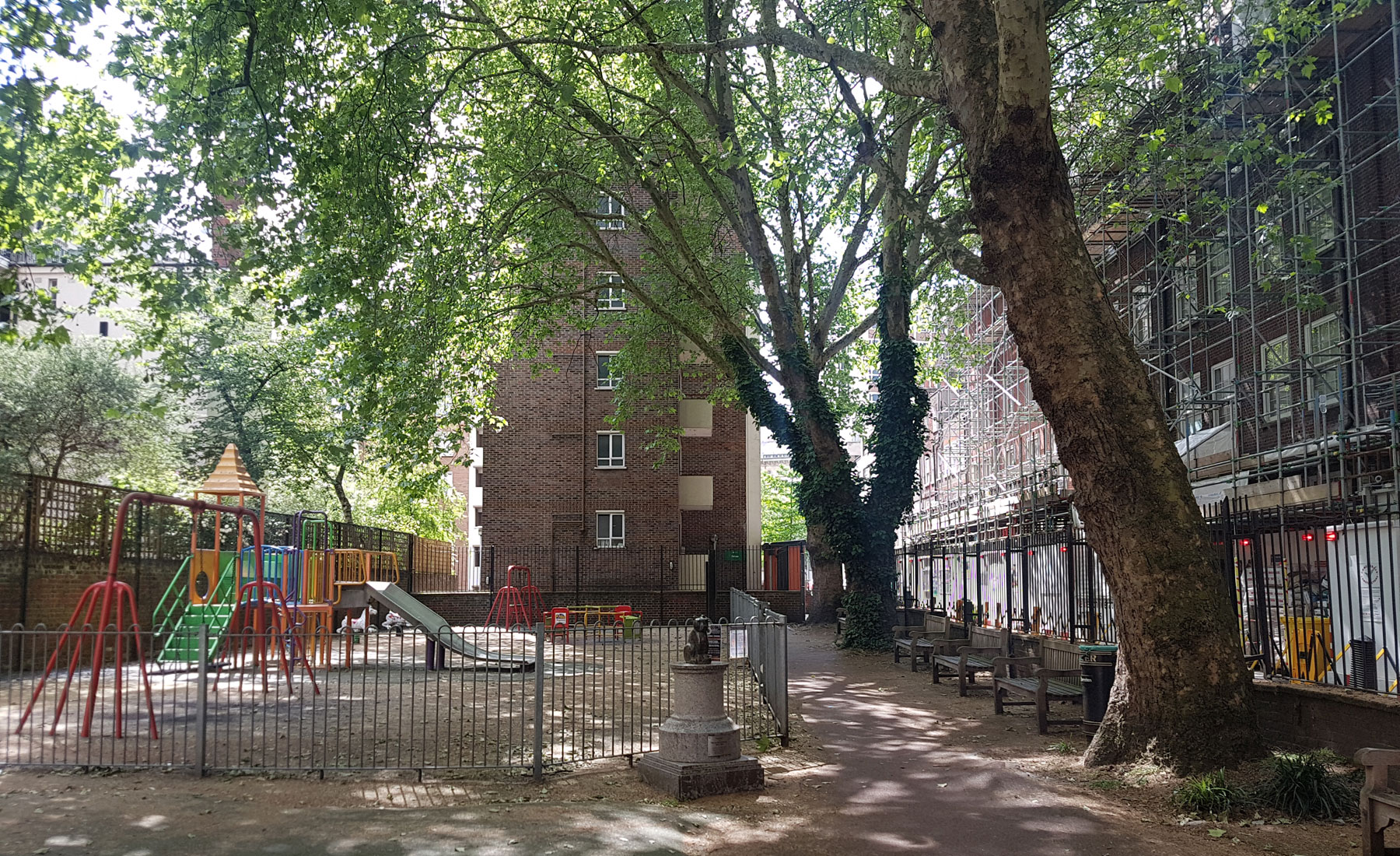 Since January 2020, we have been asking people who live and work in the area how this playground can be made more appealing and widely used.
You said
Most people we've spoken to agree:
the space needs renovating - made more exciting and given a fresh identity

there should be more things there for a wider age range (including teens and adults), including exercise and opportunities for parents to play with their children

the park still needs a railing around it, with gates locked at night, 

and a separate railing for the children's play area

public seating should still be provided, separate from the children's play area

there should be play provision for children with disabilities.
We listened
Two design options have been put together. Please see the designs below or go to the "Related Documents" section to download a copy. The design options both have similar equipment and the main difference is the layout.
In Option A, the children's play area and the exercise area remain where they are now.
In Option B, the children's play area and exercise area swap ends.
Both designs include:
a wider variety of play and exercise equipment for different ages - children, teens and adults

imaginative play equipment e.g climbing mounds/trails, slide, trampoline and swings

new exercise bars, table tennis, mini skate/scoot ramps

move existing boundary of the park inwards at the main entrance to increase visibility

new railings and wider gates to create a more open and accessible site

resurfacing of the main pathways to include some playful decorative paving

benches in the play area for families, as well as other benches around the site

planting to brighten up the site and to promote biodiversity and wellbeing

removal of the old hut to give more space.
Listen to the video
Our landscape architects have produced a short video to explain the design options. Please click on the link below to view and then click "load embedded content".
Have Your Say
Please complete the online survey below. If you are interested in joining a live webinar to meet the designers please leave your contact details on the survey.
Be in with a chance of receiving one of five £10 Love2shop vouchers: 5 people who complete the survey will be picked at random. We will inform you within 4 weeks of the closing date if you've been successful
Your responses to this survey will help us to make sure the design plans being developed are on track and that you are getting the space that best suits your needs.
Alternatively you can:
Email comments:  greenspaceimprovements@camden.gov.uk
Post the form to:   Saima Downes, FREEPOST RSLT-RJBR-TXA, Camden Council, Judd Street, London WC1H 9JE
Talk with the designers, Shape:  call 07876 255777 (or call for a paper copy).
What happens after this engagement ends?
We will take on board the feedback received to develop the design and make preparations for the work to take place. 
The plans will be finalised over the summer, and we will provide further updates here.