Overview

Share your ideas for how you think we could improve and create green spaces along Phoenix Road in Somers Town.
We have undertaken a lot of consultation with the communities of Somers Town in recent years, and a common theme is the need for more greening, such as open space, street trees or green walls.
We are now working with Groundwork London to find out more about your aspirations and ideas for greening Phoenix Road, in the heart of Somers Town. Whether you are a resident, business owner, commuter or student, if you use Phoenix Road, we would like to hear from you.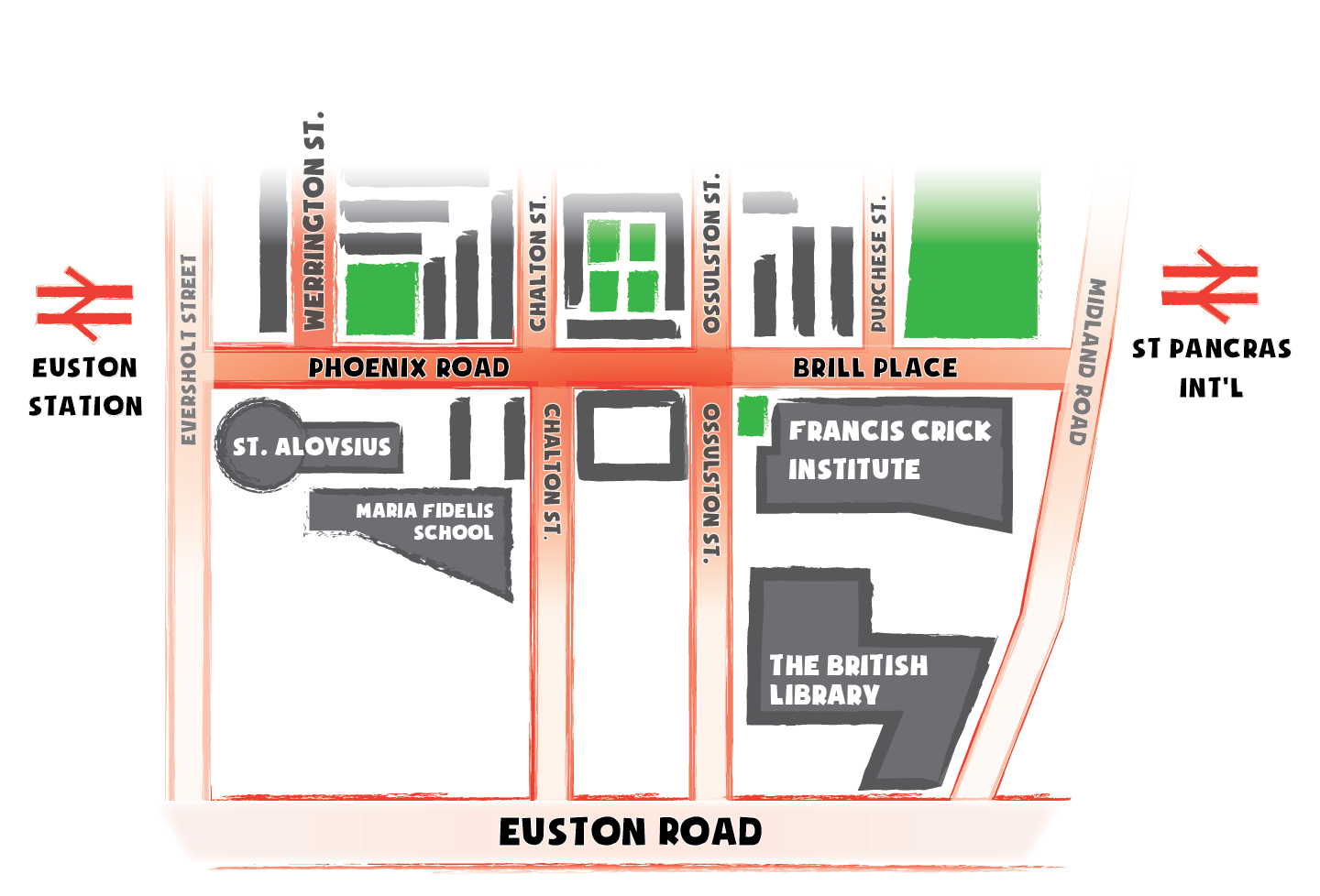 Background
Camden Council secured a series of assurances to help mitigate against the construction impacts of HS2 works. One of these assurances provides funding to make changes to Phoenix Road to create new green space that benefits communities, the local environment and the local area.
We've undertaken some initial studies to see what might be possible, and these reports can be found below. We think it may be possible to make changes to the streets in the area, to remove the dominance of vehicles, prioritise pedestrians and cyclists, and create space for communities to enjoy. This would also create a safe, pleasant walking route between Euston Station and St Pancras Station.
Now we want to hear from you about how you currently use Phoenix Road, your feelings about the space, and how you think we could use this opportunity to improve the area through greening for you and your community. How could Phoenix Road be used differently? What kind of space would you like to see? What do you feel would most benefit Somers Town?
You can share your thoughts and ideas by filling in this online survey. We will also be setting up a stall at various locations on Phoenix Road, where you can drop in to share your ideas with us. Details of when and where these stalls will be located are listed below.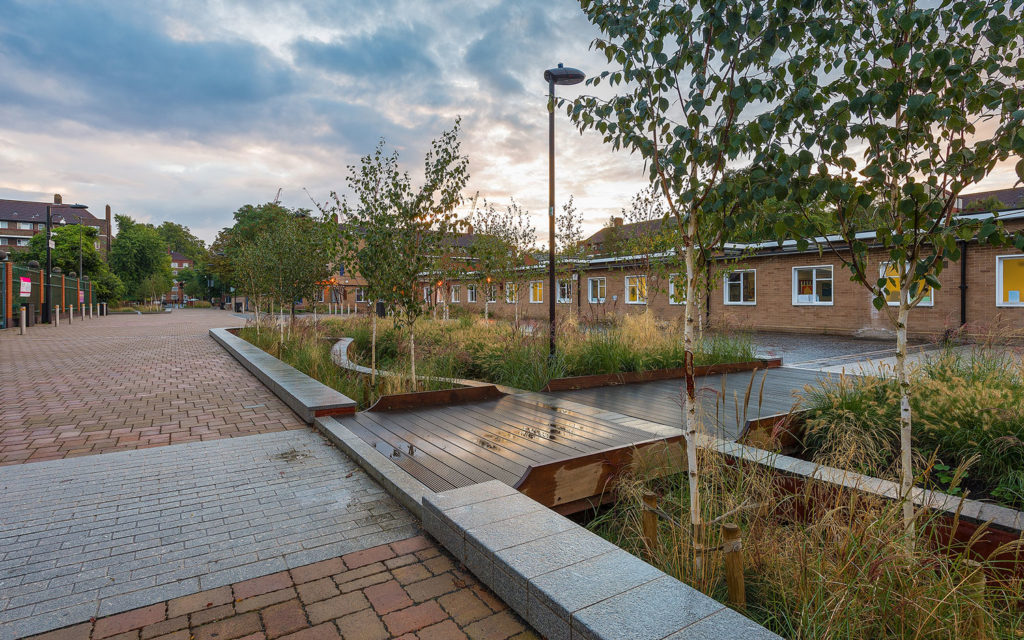 Why We Are Consulting
We will use the feedback from this survey and the other engagement activities to inform the designs we develop for Phoenix Road. Any improvements will be based on the needs and priorities of local communities. There will be lots more opportunities to get involved and share your thoughts as the project develops.
If you have any questions or would like to receive updates about the project, please contact us on: greeningphoenixroad@camden.gov.uk
What Happens Next
We will be engaging with the community through the development of this project, all updates and the final report will be posted here.
All queries on HS2 matters including the safeguarding areas should be directed to the HS2 helpline on 08081 434 434 (Freephone) or 08081 456 472 (minicom), e-mail HS2Enquiries@hs2.org.uk or write to High Speed Two (HS2) Ltd, 2 Snowhill, Queensway, Birmingham B4 6GA-