Overview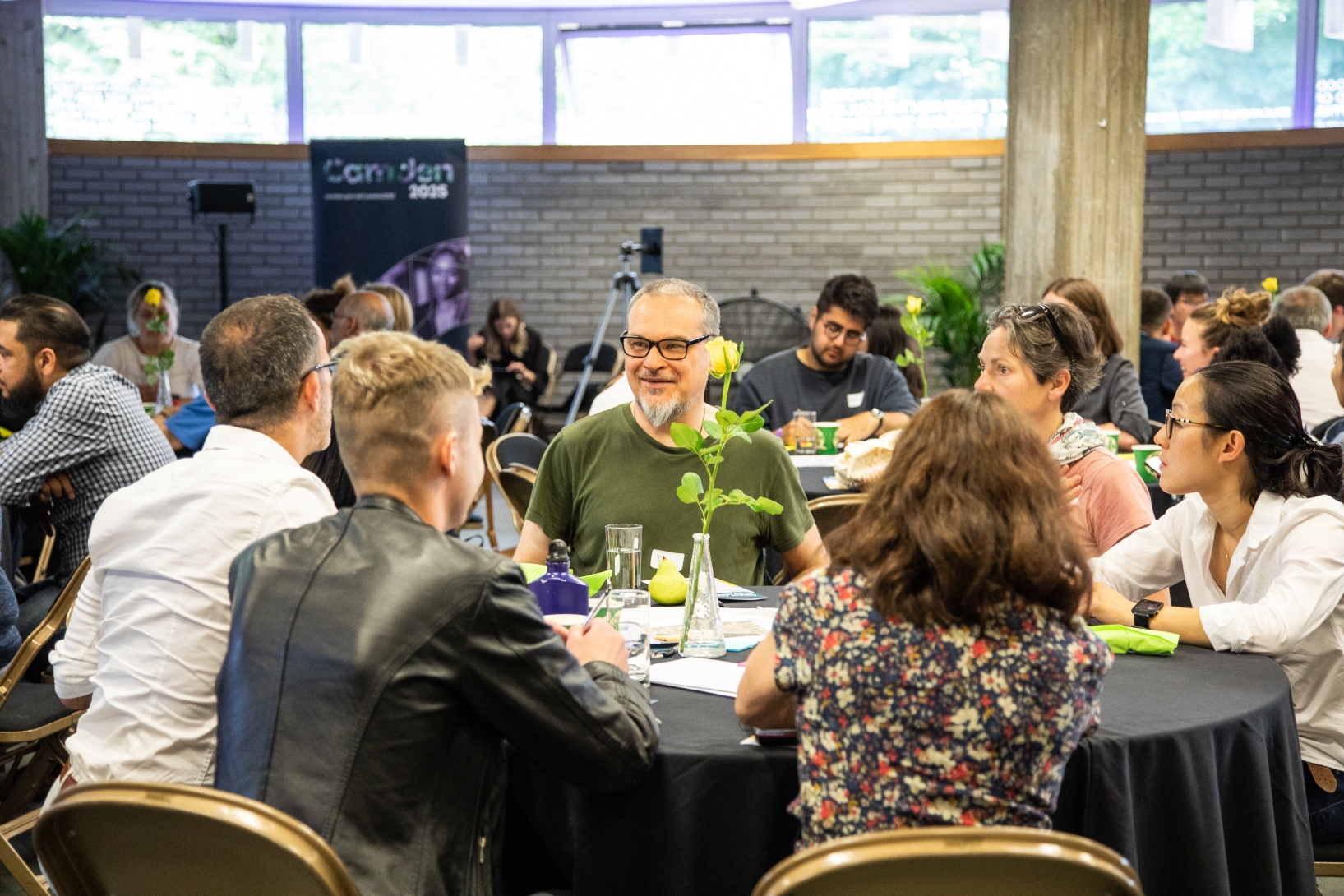 Join our Camden Climate Citizen Panel
We are looking for people that live or work in Camden to continue to a play a vital role in assisting with Camden's response to the climate crisis. Would you like to be a part of it?
Following Camden's Citizens' Assembly on the Climate Crisis last year, Camden recently launched its Climate Action Plan, an ambitious five-year programme of projects and activities that brings to life a vision of a zero-carbon borough.
To help us deliver this vision, we are recruiting citizens to join our Camden Climate Citizen Panel to help review and support the council's progress against the Climate Action Plan.
We want the panel to represent Camden's diverse voices, so that we can continue to best engage and involve residents to tackle the climate crisis together. Whilst some knowledge of the climate crisis would be beneficial, above all we want to hear from those with a passion and eagerness to learn more about the climate crisis and what this means for Camden.
What is the role of the panel?
To review and challenge the progress of Camden's climate initiatives against the action plan as well as borough-wide challenges and projects

To be an active audience for projects and research emerging from the Council's Climate Action work

To support community engagement, advocate on how best to involve residents on climate issues and help to identify potential barriers with proposed initiatives and projects
How often are panel meetings?
Panel meetings are expected to be held four times a year for a two-year term. Panel meetings will take place during the evening and will last between two and a half to three hours.
Meetings will initially be held online with the potential for meetings to move to a face-to-face setting. This will be reviewed at a later date and the council will make all necessary arrangements to support panel members should this change. For panel members that do not have access to IT facilities, the Council will provide support so that all members are able to dial in for the meeting sessions.
Panel meetings are expected to begin in September 2020.
Will I be paid for my time?
We are grateful to all panel members for their time and contributions in helping Camden's Climate Action Plan be as successful as it can be. Panel members will receive a voucher of £150 per year providing all four meetings in that year are attended. Members will be able to choose from a selection of voucher options.
Do I need to know about climate change?
Before meeting sessions begin, there will be an introductory online session where panel members are able to meet one another, as well as receive training on climate change and the climate crisis. This will help to ensure that everyone is able to actively participate.
All panel members will be provided with a physcial information pack and resources to support meeting discussions. We will invite guest speakers to panel meetings where appropriate to help facilitate discussions and ensure panel members have a good understanding of the topics being discussed.
How will the panel be recruited?
We are looking to recruit fifteen panel members in total. Anyone who lives or works in the borough can apply to be on the panel. We are asking anyone interested in applying to fill in the short form below to share some information about yourself and why you would like to join the panel.
We want to ensure that the panel mirrors the same diverse demographic profile of the borough. To support this, responses will be anonymised and independently scored based on the answers provided and level of interest in the climate crisis displayed. Panel members will be recruited based on both criteria.
Please see our Privacy Notice here.
For more information about the panel and the types of themes and topics that will be discussed during meetings, please see here. Alternatively, if you have any questions please contact greencamden@camden.gov.uk.