Overview
Tybalds estate regeneration programme: Formal consultation on Tybalds regeneration proposals (Page last updated 8-7-20)
The formal consultation with residents and the wider local community on the proposals for regeneration of the Tybalds Estate in Holborn has now closed. The consultation ran from 25 February 2020 to 30 June 2020.
But consultation continues!
The regeneration team are commtted to continue to consult with and work together with Tybalds residents and the wider local community on an ongoing basis after the close of formal consultations as the designs continue to evolve.
Landscaping survey: We have posted a landscaping survey to all residents and welcome all comments on the landscaping and public realm improvement proposals. The landscaping survey deadline for feedback is 31 August 2020.
Consultation with non-resident leaseholders: A formal consultation with Tybalds non-resident leaseholders.will run until 31 August 2020.
What is now proposed for Tybalds estate regeneration?
Key aspects of the latest proposals are:
28 new Council homes on the estate, including 18 social housing homes and ten 'Camden Living' homes
17 new-build homes and two plots of land would be sold on an outright basis to fund the redevelopment scheme
Landscaping improvements
Improved access to existing blocks Babington, Chancellors, Devonshire and Blemundsbury
A purpose-built community centre with three hall spaces
No one will have to move out of their home during the construction period.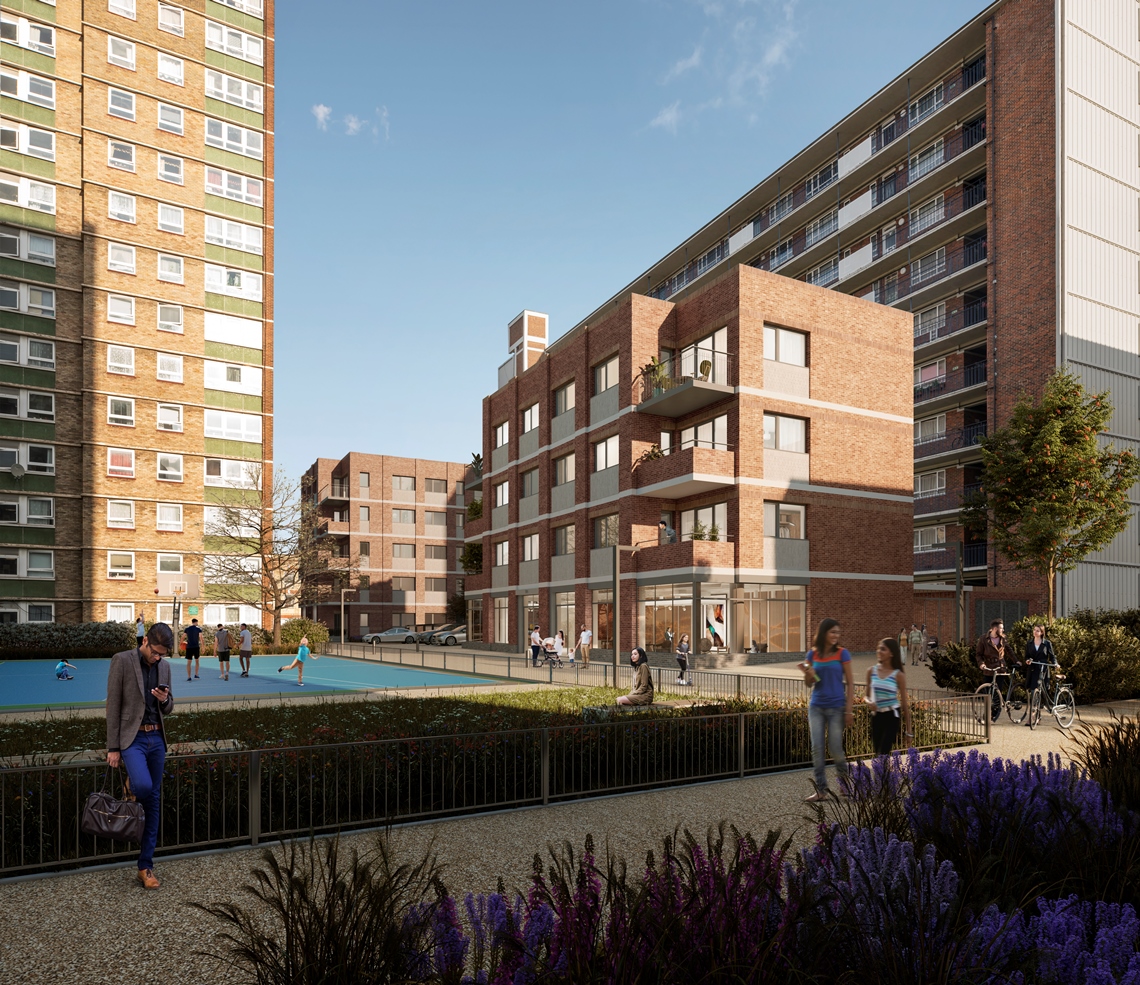 View of Tybalds Square and the new Block C with new community centre (Computer generated image)
Architect's video presentation (May 2020)
In this video, Matthew Lloyd, Lead Architect for the Tybalds regeneration scheme talks through the design proposals for new buildings and public realm works for the estate.
The full video is 35 minutes long. If you view the video on YouTube you can use the chapter index (click on 'show more' to scroll straight to the section you want to watch) - https://youtu.be/e-ZIIJWkvIY
More information please!
The leaflet 'Tybalds regeneration – Summary of proposals', which you can download from the 'Related' section below, gives details of the proposals and a site-plan. You can also download the following documents:
Detailed architectural proposals
Landscaping design proposals
A draft Local Lettings Policy
Answers to Frequently Asked Questions (FAQs)
Tybalds Daylight/ Sunlight Report
Proposed Accommodation Schedule
Notice of consultation letter
Feedback forms for your comments
These current proposals and all previous 2019 Tybalds regeneration plans are available as downloads from the Tybalds Regeneration Information page at www.tiny.cc/tybaldsregen. We can send you printed copies of any of these documents if you would like this.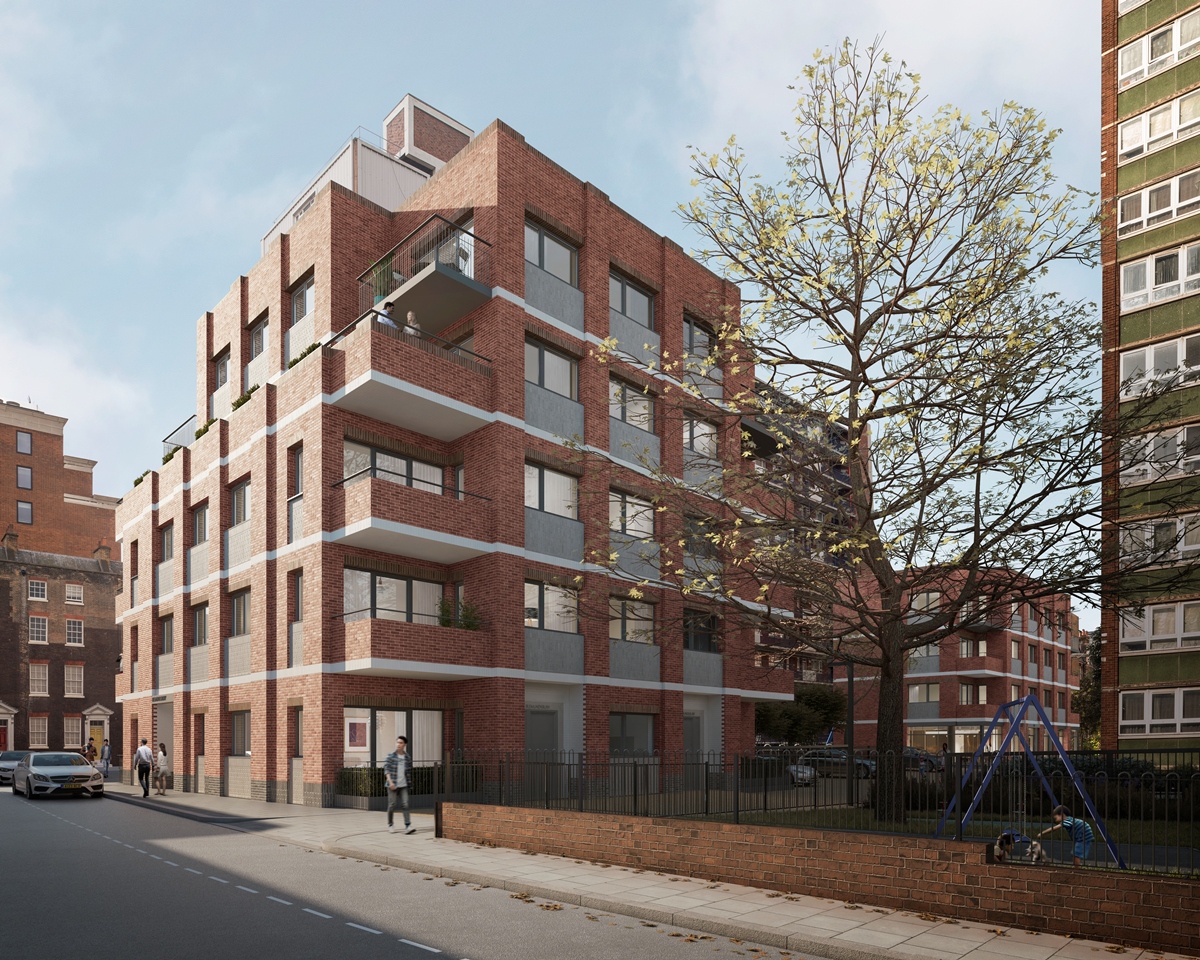 Block B from Orde Hall Street (Computer generated image)
You can comment in the following ways:
Email your comments to our dedicated feedback Inbox: tybaldsdevelopment@camden.gov.uk
For non resident leaaseholders, please complete the feedback form we have mailed to you and return it using the following Freepost address: Julia Farr, Regeneration team, 4th floor, 5 Pancras Square, Freepost RSLT-RJBR-TXAA, London Borough of Camden, Town Hall, London WC1H 9JE or you can email comemnts to tybaldsdevelopment@camden.gov.uk
Unfortunately, during the Covid-19 lockdown period we are now unable to offer home visits to discuss the scheme and record your comments.
How can I contact the regeneration team?
If you have any queries, please contact us:
What happens after the formal consultations end?
We are collating and analysing the feedback collected during the formal consultations. Feedback results will be included in a report to be submitted to a meeting of the Cabinet of Camden Council in November 2020 detailing the proposed scheme and asking the Cabinet to consider whether the project should be taken forward.
If Cabinet approval is given, we will be making final adjustments to the proposals, bearing in mind all the feedback we have received, and then aiming to submit a planning application in late 2020.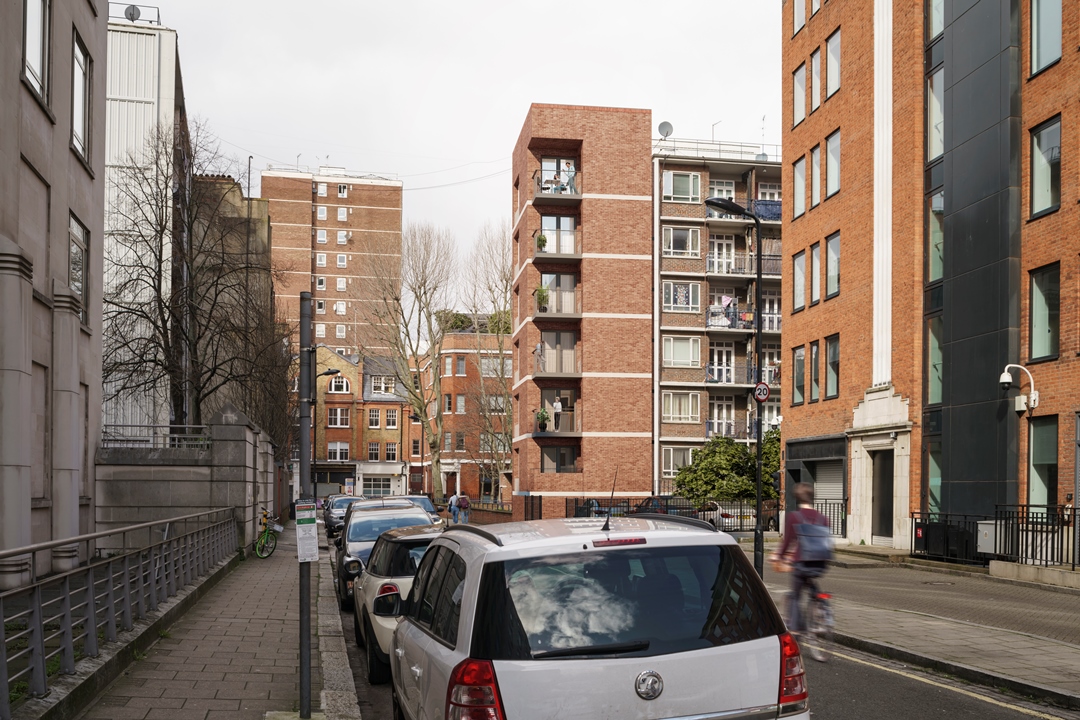 Windmill sidebuild from New North Street (Computer generated image)